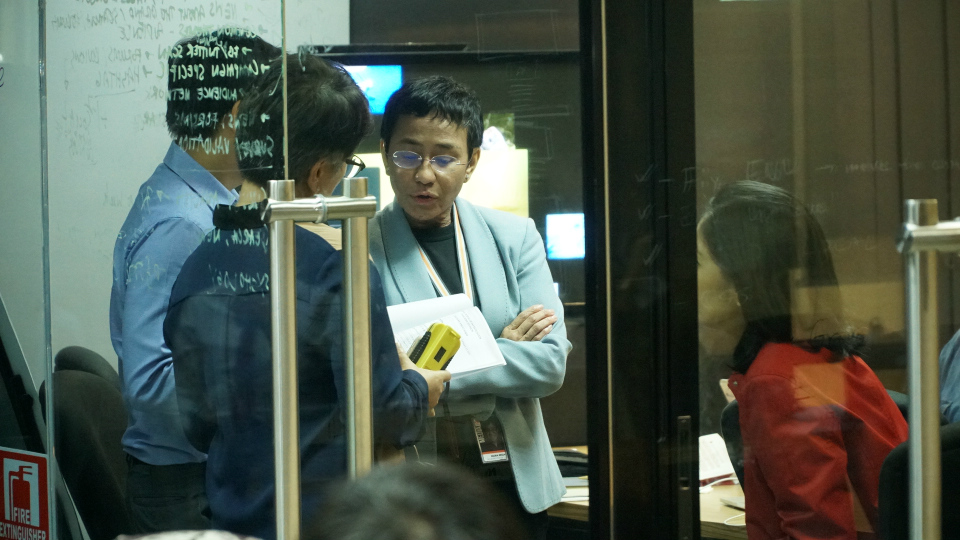 Partido Manggagawa partylist
Contact Judy Ann Miranda @ 09228677522
Partido Manggagawa condemns the relentless assault on the freedom of the press that has led to the arrest of Rappler's CEO Maria Ressa. The recent arrest based on questionable legal assumptions is nothing but a blatant attempt by the Duterte administration to harass and silence its critics and clip the wings of the free press under the guise of legal authority. While Malacanang would like the people to believe that the arrest has a genuine legal basis, the people clearly see through the lies and misinformation characterized by the systematic demonization of independent media outlets critical of the incumbent regime. We view the incident as another case of the Duterte regime flexing its political muscle to muzzle the press which has tirelessly worked to keep the current administration accountable.
This recent episode is another of a long list of threats to our civil rights and liberties. The continued harassment of the media is also a grave a threat to the interests of the working class. The free press is an indispensable tool for the working class and their organizations in their struggle for dignified labor and the end of precarious work conditions.
Journalists from media outlets like Rappler have been responsible for uncovering and bringing to public attention countless cases of abuse and exploitation that workers have suffered at the hands of greedy capitalists. We remember Rappler's extensive coverage of the union Philippine Airlines Employees' Association's (PALEA) struggle against the unjust termination of workers and the disregard of their rights at the behest of corporate interests.
We remember the media's role in exposing this injustice, and now that the freedom of the press is at the crosshairs of the increasingly authoritarian Duterte regime, the workers now lend their support and solidarity with the beleaguered media outlets that continue to stand for truth and justice in a climate of increasing fear and impunity. We stand together with our allies in the press and join the call for justice against the creeping shadow of tyranny. ###
Tomorrow morning from 10 am to 12 noon, student supporters of PM partylist will distribute flowers in the PUP campus and in the university belt area as a creative way of calling for defense of press freedom and ensuring voter's education (Contact Dhel Pulanco @ 09179402632)