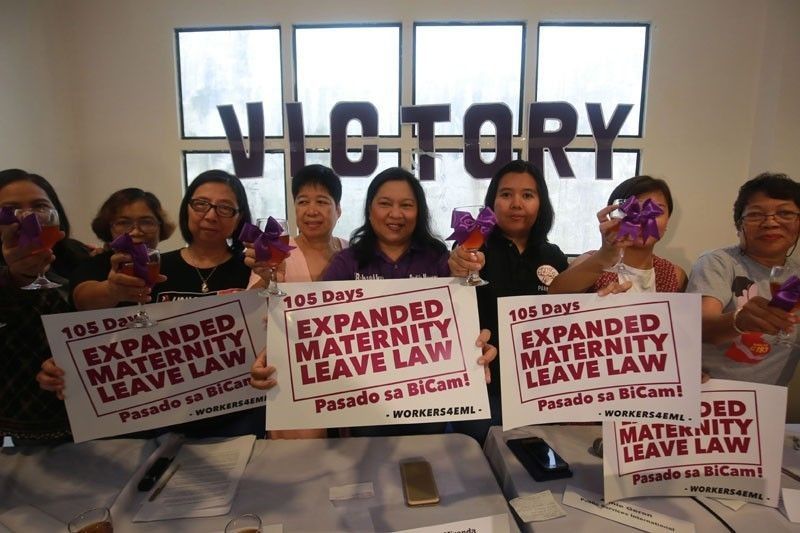 The labor partylist Partido Manggagawa asked Labor Secretary Silvestre Bello to reprimand the Employers Confederation of the Philippines (ECOP) for its statement that companies will discriminate against women workers because of the added costs of expanded maternity leave benefit. "ECOP's statement is not just a grave threat but an expression of criminal intent. The Expanded Maternity Leave Law explicit prohibits employers from discriminating against female workers," asserted Judy Ann Miranda, PM partylist secretary-general.
The group reminded employers that violation of the EML Law under section 18 carries a penalty of 20,000 pesos to 200,000 pesos; or imprisonment from six years to 12 years; or both.
Miranda added that ECOP's release of the survey is a calculated move to influence the drafting of the implementing rules and regulations of the EML law. "ECOP will no doubt lobby for exemptions and deferments similar to that in the wage orders of regional wage boards," she predicted.
Miranda insisted that "Granting for the sake of argument that EML will entail additional costs for employers, still women workers have earned a right to this benefit as companies have been monopolizing the productivity gains for almost two decades. From 2001 to 2016, labor productivity has increased by 50% but real wages have stagnated."
She averred that "But in truth, added maternity benefits will hardly make a dent in employers' profits as it is the SSS that pays women workers for the bulk of the maternity pay. In 2016, just around only 250,000 or less than one percent of all women of reproductive age claimed maternity benefits with the SSS. There was a slight increase in 2017 with approximately 290,000 women applying for maternity benefits. The total costs of maternity leave paid by the SSS in 2016 and 2017 is less than 6 billion pesos annually."
"PM partylist and other labor and women groups remain vigilant in ensuring that the victory of EML will not be watered down by greedy employers," Miranda ended.
March 20, 2019