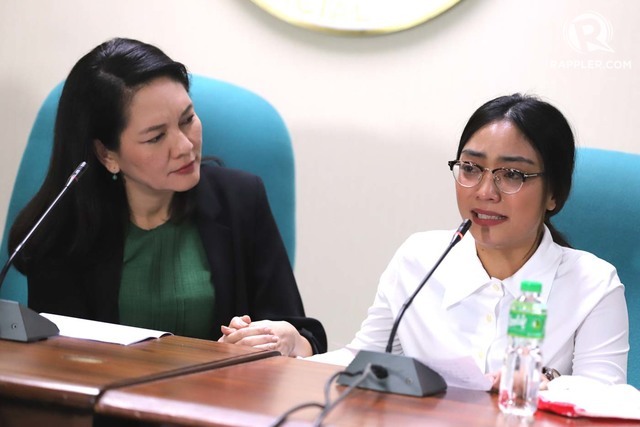 The Partido Manggagawa (PM) added its voice to the growing public clamour to shutdown the operations of Philippine Offshore Gaming Operators (POGOs) in the country, both legal and illegal. But at the same it urges the government to protect and save their workers, both foreign and local, from further injustice after having been victimized by human trafficking and other crimes committed against them by their recruiters and operators.
"Kahit saan tingnang anggulo matapos ang pagdinig kahapon sa Senado ay operasyong sindikato ang lumalabas na pag-iral ng mga POGO na ito sa ating bansa. Sino mang protektor ng operasyong ito ay dapat malantad at maparusahan," declared PM Secretary General Judy Ann Miranda.
POGO operations in the country has come under close scrutiny from the public after news of their illegal operations, tax evasion, and the proliferation of crimes related to it such as human trafficking, sex trafficking and kidnapping, among others, began to surface one after another.
At a public hearing conducted Wednesday, a female worker who was a victim of human trafficking told the senate committee that she was also a victim of sexual abuse in her workplace. Said witness also mentioned a 'powerful protector' of POGO operations in the country.
"History would tell us that high-end gambling operations, legal or not, are always accompanied by crimes especially against women as most of the victims of human trafficking, prostitution and sexual abuse are women. Whoever is allowing these things to happen should be guilty of the same crime hence must be prosecuted," said Miranda.
The group argues that closer ties with China should not make the country more tolerant of these kinds of crimes, including violations of labor rights.
Crimes against women and violations of labor standards, Miranda stressed, have no boundaries hence the Philippine state is duty-bound to apply them to all workers, local or foreign.
"Hindi dahil malayang pinagnenegosyo ng administrasyon ang mga POGO sa bansa ay malaya na rin nilang mapagsamantalahan ang mga manggagawa," concluded Miranda.
13 February 2020