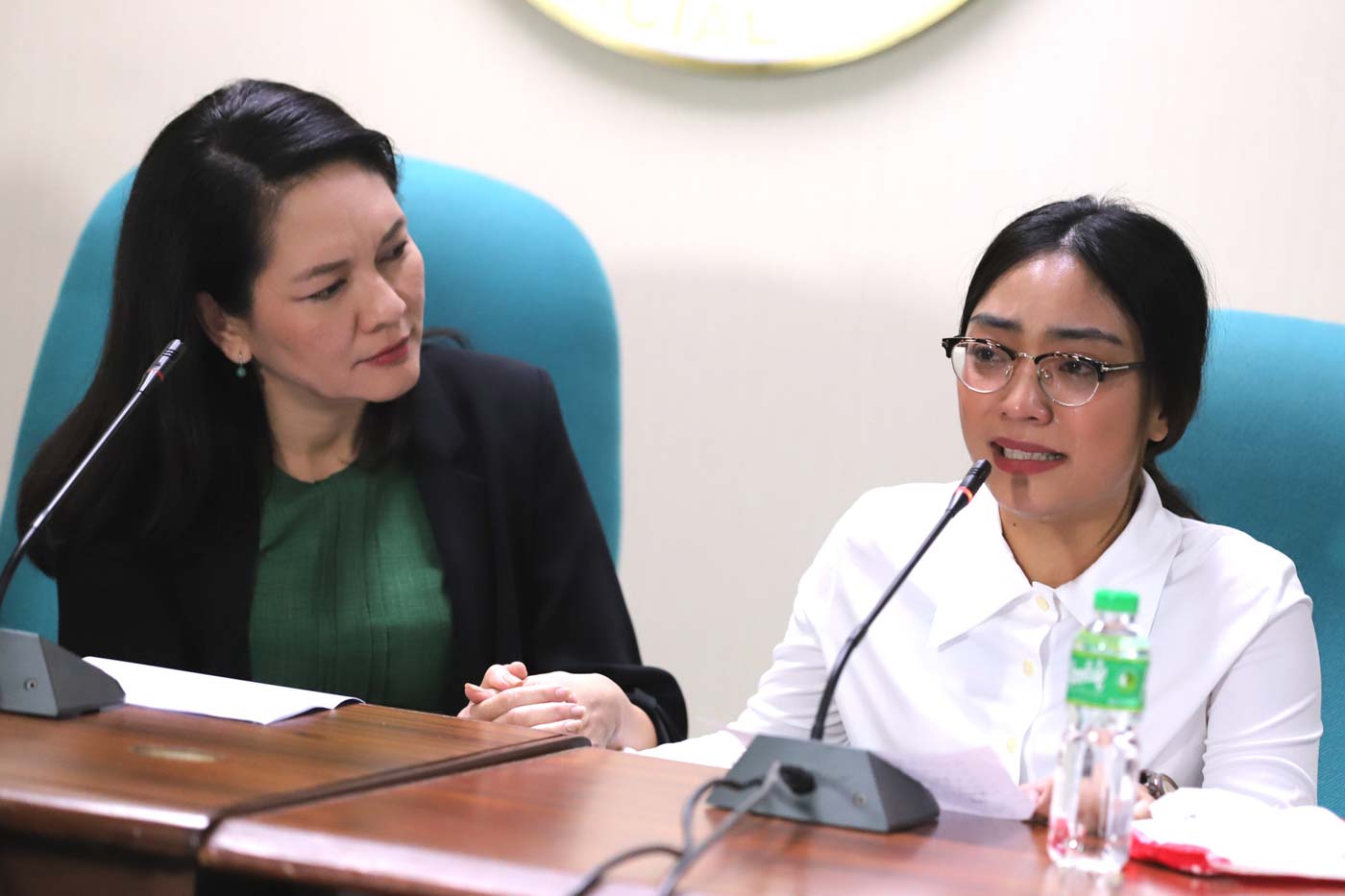 Photo by Rappler
How fugitives walkaway 'freely' from China, slip into the country with the same ease under the pastillas scheme, and land into a legitimized POGO industry, pose a major concern for women in particular, and for the country in general.
The Partido Manggagawa (PM) aired this warning in reaction to a recent Philippine Amusement and Gaming Corporation' (PAGCOR) report aired over the media that over 2,000 Chinese nationals who work for Philippine offshore gaming operators (POGO) have been deported after authorities discovered they have criminal records in China.
"Nakakalula," lamented PM Secretary General Judy Ann Miranda after learning about the report that of the 70,000 POGO workers in the country, 2,000 fugitives were deported back to China since January 15 after having been found to have criminal records in the mainland.
"That's 3 fugitives out of 10. Imagine that kind of ratio when linked to the consequent rise in crime incidents related to POGO operations in the country. That connects the dots. Numbers don't lie," said Miranda.
Miranda pointed out that protection of women workers, Filipino or otherwise, should be treated as a major concern in the country after a Taiwanese POGO worker recently complained of sexual harassment in her workplace. She's also a victim of human trafficking.
"Likewise, our law enforcers always point to Chinese nationals whenever drug bust operations or raids on sex dens were conducted. So whether they are linked or not, the Philippine government must press itself in knowing the facts and employ corrective measures thereafter," argued Miranda.
POGO operations in the country have come under close scrutiny in the continuing Senate hearings led by Senator Risa Hontiveros.
Senator Gordon, on the other hand, raised the possibility of POGO operations being used in money laundering after the Bureau of Customs reported that millions of dollars were brought into the country in bulk by suspected gaming operators.
The labor department, meanwhile, revealed that some 4,000 POGO workers in the country carry the same TIN number.
"If all these reports are true then our women, even our children, are at risk of becoming victims of crimes associated with gambling and other illicit activities," said Miranda, adding that POGO operations in the country has been blamed for the rise of prostitution and sex trafficking of both Chinese and Filipino women.
Once such measure, Miranda said, is to stop all POGO operations in the country, replace this industry with investments in real economy, strengthen our border security with immediate reforms in the Bureau of Immigration, and compel China to do the same as regards the illegal or criminal activities of their citizens.
Women workers are celebrating the Women's Month by pressing more protection mechanisms for women against violence, mass layoffs, trade union repression, high prices, among others. On March 8, women members of PM and other groups are holding a creative action in Timog Circle from 8 to 10 am in Timog Circle before marching from Morayta to LRT Carriedo for a salubungan with the Gabriela contingent. Last Tuesday, women workers picketed the DOLE main office and had a dialogue with labor officials on women's rights issues in the ecozones.
05 March 2020