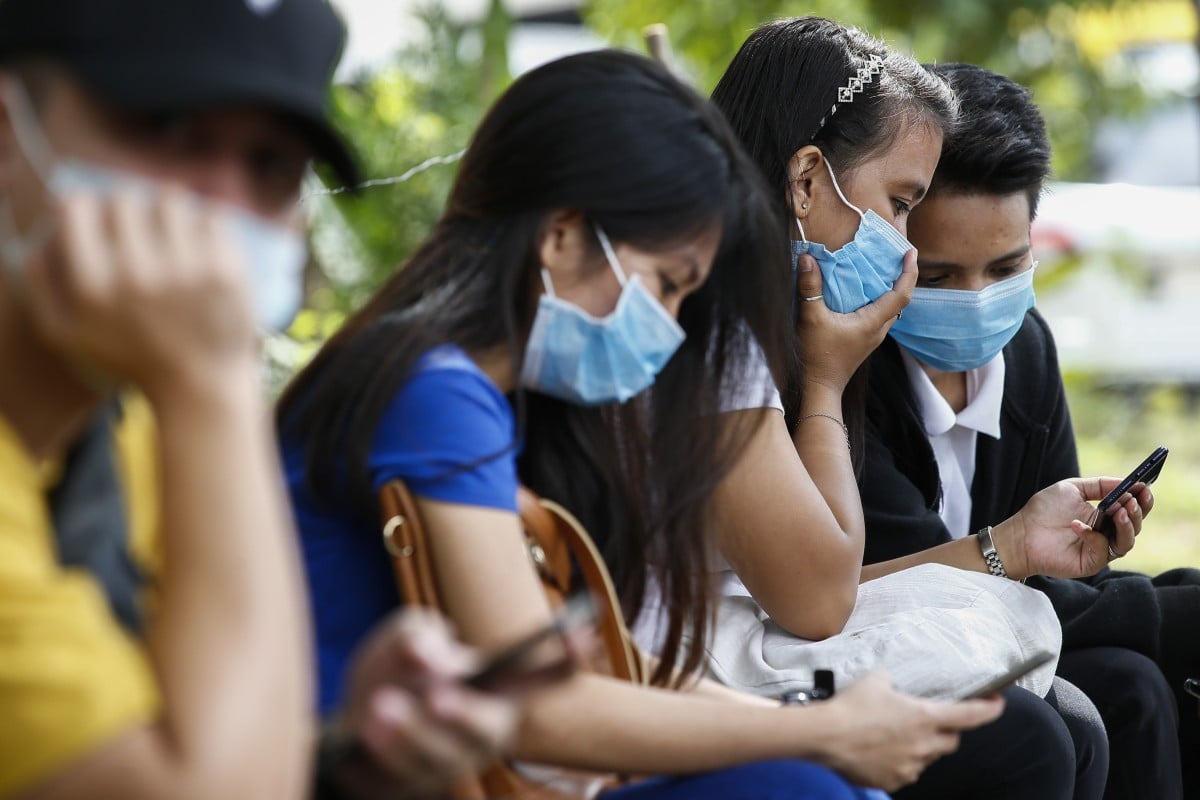 Photo from SCMP
The labor group Partido Manggagawa (PM) stated that loopholes in the DOLE-DTI workplace guidelines on covid will put masses of workers in danger when they return to work. "Weak enforcement instruments and the lack of penal provisions in the guidelines will incentivize non-compliance by employers and thus imperil the health and safety of millions of workers and of the population as a whole," asserted Rene Magtubo, PM national chair.
He explained that "The government has imposed an iron fist policy on ordinary people violating quarantine rules on the streets but in contrast is using kid gloves on capitalists. This is a stark double standard or social distancing in a bad sense. Compliance with occupational health and safety is an expense for employers and thus a deduction on their profit. Thus penalties on non-compliance will deter employers from their default behavior."
Last Labor Day, one of the main demands in the online protest was for #BalikTrabahongLigtas. PM also announced its support for the proposed bill by Sen. Risa Hontiveros entitled the Balik Trabahong Ligtas bill which seeks to augment health care coverage for all workers regardless of employment status.
The group insisted that with more than 90% of establishments comprised of MSME's which even before the covid pandemic are notorious for violating labor standards, strict monitoring and enforcement is needed to ensure occupational safety and public health when millions of workers return to work.
"Employers cannot be relied upon to voluntarily comply with labor and safety standards while the DOLE is sorely lacking in its record of enforcement. We propose that a mechanism be setup comprised of representative of DOLE, DTI, employers and workers to monitor compliance and enforcement, and to propose amendments to the guidelines," Magtubo elaborated.
Further the group proposed the following changes to the guidelines:
1.
Coverage by Philhealth of the full cost of hospitalization of workers infected with covid.
2.
Provision by employer of wage subsidy for workers who are put on 14-day quarantine.
3.
Payment of hazard pay for workers in workplaces with imminent danger.
4.
Right to refuse by workers if working conditions are unsafe.
5.
Consultation with unions in enterprises that are organized.
3 May 2020