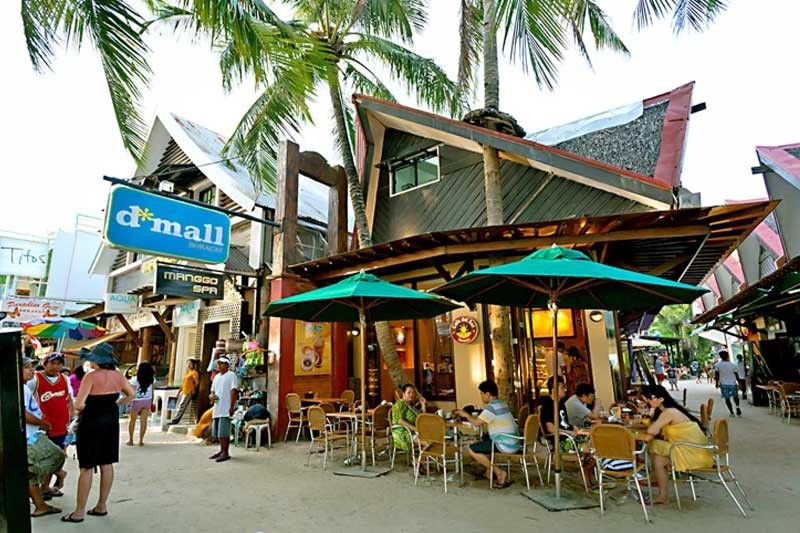 Photo from Philstar.com
The partylist group Partido Manggagawa welcomed the inspection by the Department of Labor and Employment (DOLE) of Boracay establishments even as it asked for the inclusion of labor representatives in the plan.
"We request the DOLE to include duly deputized representatives of labor groups in the planned inspection in Boracay to ensure compliance by Chinese-owned shops and stores of our labor laws and regulations. Under DO 183 released in 2017, reps of workers and employers can be deputized as labor inspectors to strengthen the labor law compliance system. Dozens of deputized inspectors from workers organizations have been trained since then and should now be deployed by the DOLE in Boracay," stated Rene Magtubo, PM national chair.
He added that "Some 30,000 workers were displaced by President Rodrigo Duterte's closure of Boracay last year and most of them have not found employment again in the island. So we are concerned about reports that the Chinese-owned establishments have been exclusively hiring Chinese nationals as

cashiers, cooks, waitresses, laborers and driver

s. This is a violation of our labor regulations as these are jobs that can be done by Filipinos."
"However, we do not call for the expulsion or deportation of Chinese workers. The Chinese migrant workers should be treated justly just as we would like our overseas Filipino workers to be treated with dignity abroad. Once there is a formal determination that their jobs can be done by Filipinos and can be filled up, the Chinese workers can then be repatriated back to China at the expense of their Chinese employers who violated our laws. The Chinese workers must be paid by their Chinese employers for their wages for the duration of their contract even though it was not served because of the repatriation. This is our pro-migrant worker resolution of these problem of influx of Chinese workers in our country," Magtubo explained.
He averred that "Finally, we ask the DOLE to priotize the re-employment of Filipino workers displaced by the Boracay shutdown last year. The government has a master list of these displaced workers. Now that Boracay is back in business, these workers should be re-employed as promised."
April 21, 2019