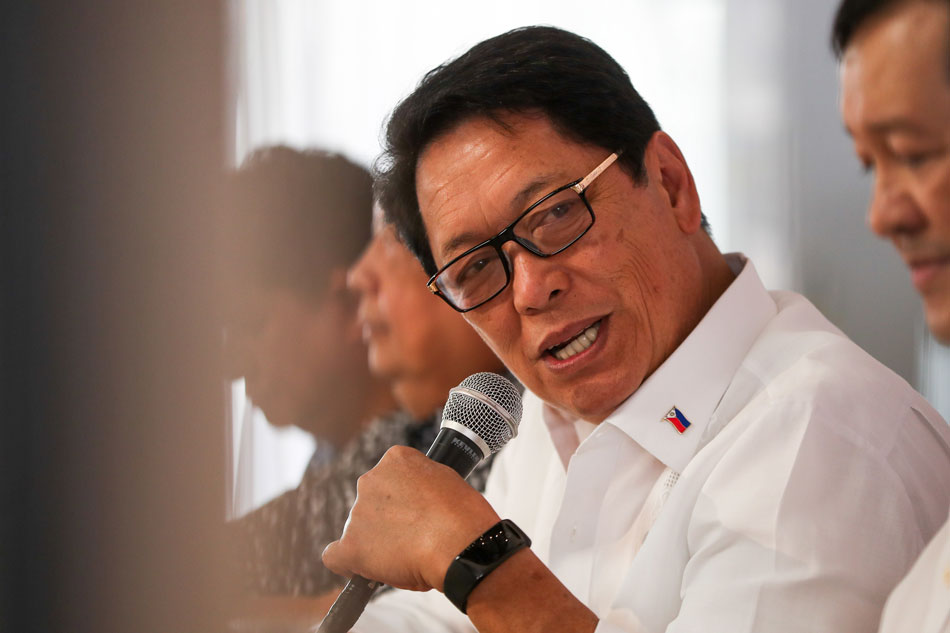 DOLE Sec Bello announced this morning the P25 wage hike earlier leaked by ECOP as if it was a moment of glory for him. P25 is just alms not relief to overworked yet underpaid Filipino workers. P25 cannot compensate for the 7% runaway inflation in Metro Manila and real wage stagnation despite 50% productivity growth from 2001 to 2016.
The whole controversy about the NCR wage hike just proves that no matter how hard workers make a devotion to Santo Rodrigo, they will not be blessed with a sufficient wage order. The problem lies in the system of wage regionalization in which wage boards base their wage hikes on the capacity to pay of employers and not on the cost of living of workers.
P25 is short by 30% to make up for the P35.84 erosion in wages due to the 7% inflation in the NCR recorded in August this year. Partido Manggagawa's own cost of living estimate for a family of five in Metro Manila is around P1,300 a day, more than double the new minimum wage of P537.
Even if the NCR wage board had ordered a P35.84 wage hike, it still means real wages are just frozen. But workers should partake of a just share in the fruits of production as mandated by the Constitution
Government and employers representatives control the majority of the regional wage boards and they connive to fix wage cheap on the argument of capacity to pay. Sec. Bello himself asserted today in the presscon, in response to questions, that wage hikes are tempered by the criteria of capacity to pay.
Why is it that when employers buy the labor power of workers, their capacity to pay is paramount but when workers buy their daily necessities, their capacity to buy is not considered? This is the double standard of capitalism!
This latest episode is a wakeup call for organized labor to unite around the call to abolish the wage boards and enact a new system of wage fixing that will implement the Constitutional mandate of a living wage for workers. The labor movement has shown the capacity to unite around the demand to end endo. It is high time to rally round the call for end wage regionalization.
November 5, 2018